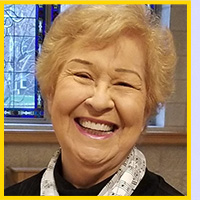 Enid Bootzin Berkovits, artistic director and founding member of the Milwaukee Jewish Community Chorale, began voice lessons at age 14 at the Wisconsin College of Music. She earned a bachelor's degree in music therapy from Alverno College, where she also studied choral conducting. In post-graduate study at Northwestern University and De Paul University, she studied choral conducting and arranging, opera theater, and voice performance.
Enid's coloratura voice has been heard in performances with Milwaukee's Skylight Opera Theatre and the Milwaukee Opera Company. She has performed in recital and performance venues throughout the greater Milwaukee area.
Since 1974, Enid has been directing church, synagogue, interfaith and community choirs. She served as choir director and soloist for Beth El Ner Tamid Synagogue since 1989 and is currently serving Congregation Beth Israel Ner Tamid in the same capacity. She also directed combined synagogue choirs for Milwaukee Zimriah. Enid has directed the Milwaukee Jewish Community Chorale in Israel, New York, Chicago, Madison and Milwaukee. She is honored to have worked with Jewish music legends Max Janowski and Matthew Lazar, among others.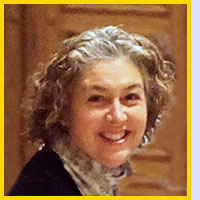 Carla Coonan
is a performing member of the Milwaukee MacDowell Club, a certified teacher of the Making Music Praying Twice music and motion toddler program, and a private piano instructor. She enjoys being active in church music ministry, adjudicating piano competitions and collaborating with many instrumentalists, vocalists and musical ensembles throughout the area. When she is not busy at the piano, she has fun growing her hosta collection! She is married to Brian and has two children.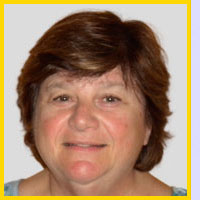 Anita Bensman Anita Bensman, a native of Milwaukee, is a graduate of the Milwaukee Public Schools, and UW Milwaukee. The piano was her first instrument but Anita focused more time on the violin and guitar. Beth El ner Tamid's choirs were her love for 22 years and prepared her to teach music at their Sunday School, and later to direct a children's choir at Anshai Lebowitz. She sang with the Congregation Beth Israel choir for several years. After retiring from teaching in 2011, Anita joined the Chorale and became corresponding secretary of the Chorale board in 2012.
A lifelong learner, Anita holds a Bachelor's degree (1978), and a Masters degree (1984) in exceptional education from UW Milwaukee. She is licensed to teach children with Learning Disabilities from Kindergarten through 8th grade, Early Childhood Exceptional Education Needs, and kindergarten. National Board Certification in 2010 was the last great challenge of her teaching career. Anita taught in the Milwaukee Public Schools for 33 years.
Anita volunteers in the Bernard and Helen Soref Family Resource Center at Children's Hospital. She is a past Sisterhood president at Congregation Beth Israel Ner Tamid, and reads Torah, bakes,and does fundraising there.
Beyond her volunteer and music interests, Anita loves to play mah jong, spend time with family, walk, bike, swim, camp, cross country ski, and attend yoga classes. She is married to Richard Bensman and is the proud mother of 2 adult daughters.