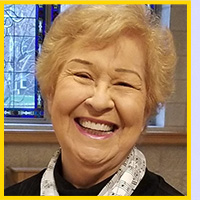 Enid Bootzin Berkovits, artistic director and founding member of the Milwaukee Jewish Community Chorale, began voice lessons at age 14 at the Wisconsin College of Music. She earned a bachelor's degree in music therapy from Alverno College, where she also studied choral conducting. In post-graduate study at Northwestern University and De Paul University, she studied choral conducting and arranging, opera theater, and voice performance.
Enid's coloratura voice has been heard in performances with Milwaukee's Skylight Opera Theatre and the Milwaukee Opera Company. She has performed in recital and performance venues throughout the greater Milwaukee area.
Since 1974, Enid has been directing church, synagogue, interfaith and community choirs. She served as choir director and soloist for Beth El Ner Tamid Synagogue since 1989 and is currently serving Congregation Beth Israel Ner Tamid in the same capacity. She also directed combined synagogue choirs for Milwaukee Zimriah. Enid has directed the Milwaukee Jewish Community Chorale in Israel, New York, Chicago, Madison and Milwaukee. She is honored to have worked with Jewish music legends Max Janowski and Matthew Lazar, among others.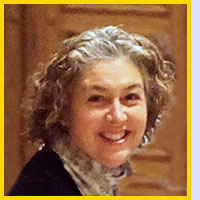 Carla Coonan
is a performing member of the Milwaukee MacDowell Club, a certified teacher of the Making Music Praying Twice music and motion toddler program, and a private piano instructor. She enjoys being active in church music ministry, adjudicating piano competitions and collaborating with many instrumentalists, vocalists and musical ensembles throughout the area. When she is not busy at the piano, she has fun growing her hosta collection! She is married to Brian and has two children.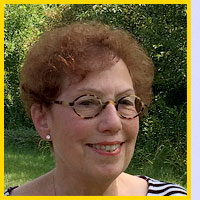 Ilene Wasserman was born and raised in Milwaukee, graduating from John Marshall High School and the University of Wisconsin-Milwaukee with a BA in Accounting. She has been the bookkeeper at Congregation Sinai for the past 10 years. Prior to that she worked in public accounting and at the Jewish Home and Care Center.
Ilene was a very active member of Beth El Ner Tamid Synagogue, serving as Board of Trustees Secretary for 25 years. She also was active in its Sisterhood and was the volunteer kitchen manager there.
Aside from working full time, Ilene volunteers at the Milwaukee Jewish Community Food Pantry. She has been a non-singing member of the Milwaukee Jewish Community Chorale Board of Trustees for the past 5 years serving as Recording Secretary and Vice-President as well as chair for the annual concert.
Ilene is married to Jeff Wasserman and has one adult son.